Mini Guided Tour in Silk Kimono
( Tour code # KMN001 )
Stroll Ginza in pure silk kimono! This authentic silk kimono is perfect to visit the high-end shopping town, Ginza, or watch Kabuki for one act. Mini Tokyo tour by a certified tour guide is included.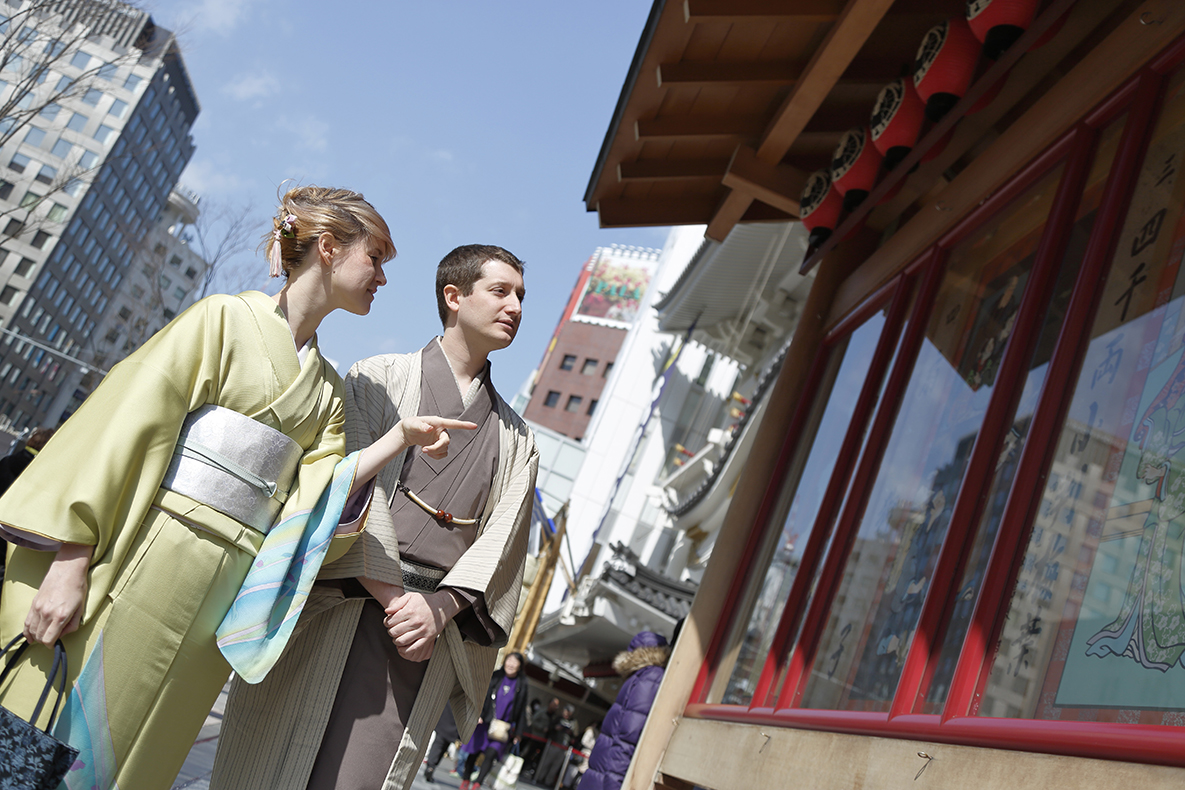 Highlight
1. Genuine Silk Kimono Experience
2. Dressed by professionals in a luxury space
3. A certified guide enriches and maximize your Tokyo experiences
Model Schedule Sample
10:00 Meet at COCON GINZA, Kimono Dressing Studio in Ginza
11:00 Finish dressing up in Kimono and start a tour
14:00 Back to COCON GINZA and undressed. Tour finishes!
PRICE
¥44,000
( A group price for two persons. Please ask for a single price. )
Meeting Location
COCON GINZA in 5 chome Ginza, Chuo-ku
Duration and Start time
10:00 am and tour is for four hours
End Location
COCON GINZA in 5 chome Ginza, Chuo-ku
Availability
Every day except Wednesdays . A week advanced booking recommended.
Restrictions
What's included
Guide fee, transportation for four hours, Kimono rental and accessories rental, Kimono Dressing, Simple hair dressing.
What's extra
Guest transpiration fee to and from meeting place.
Cancellation
50% if cancelled 30 days before or later. 100% if cancelled within 7 days
---